ZKT-340/650/980
Window Patching Machine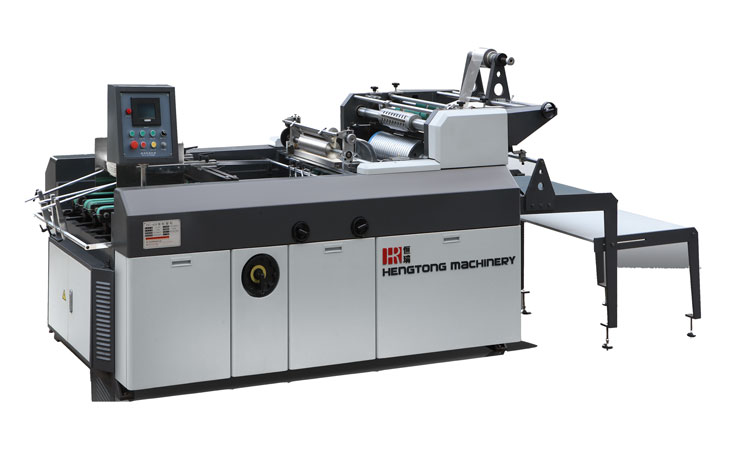 product details
Summarize
ZKT-340、650 and 980 Window Patching Machine can be extensively used in sticking window film on various paper boxes and the machine is configured with corner cutting and line pressing functions.
Structure Characteristics
1.Flat belt paper suction mechanism, paper feeding without shutting down the machine, position checking mechanism and accurate locating.
2.Disk glue applying mode is adopted to ensure applied glue to be well distrbuted and the amount of gluing can be effectively feeding.
3.PLC programming technique is adopted to ensure accur ate film feeding.
4.Horizontal knife film cutting, stable and reliable.
Technical parameter
| | | | |
| --- | --- | --- | --- |
| Model | ZKT-340 | ZKT-650 | ZKT-980 |
| Operation Speed | 4000-10000pcs/h | 3000-9000pcs/h | 3000-7000pcs/h |
| Applicable Paper Specifification | 100x120-330x440mm | 300x200-700x630mm | 300x200-700x980mm |
| Applicable Paper Grammage | 250-1000g/m2 | 250-1000g/m2 | 250-1000g/m2 |
| Dimension of Film-sticking | 60x30-120x160mm | 80x30-300x260mm | 80x30-300x760mm |
| Thickness of Film | 0.03-0.25mm | 0.03-0.25mm | 0.03-0.25mm |
| Main Power | 1.5kw | 2.2kw | 3kw |
| Power of Air Pump | 0.75kw | 0.75kw | 0.75kw |
| Weight of Complete Machine | 1200kg | 1600kg | 2000kg |
| External Dimensions | 3550x950x1400mm | 4050x1100x1700mm | 4550x1500x1700mm |
Production Process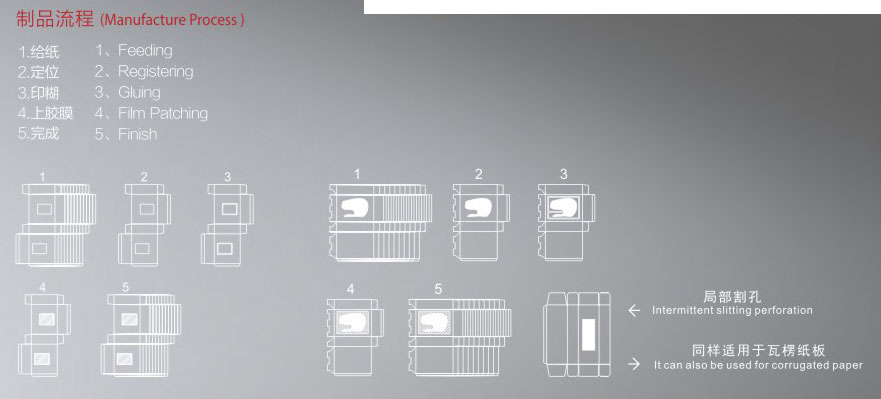 Sample